With Winter in full swing, I find myself searching for more color, more warmth, and more…. well, pretty! WIth a Bridgerton-worthy passion for flowers, I'm not so much in the mood for a sandy beach as I am for a lazy stroll through our hydrangea-filled summer gardens. The fragrance, the color, teeming with life at its fullest, they're a source of constant renewal. And while I have absolutely no green-thumb (ask my girls), I so appreciate the labor and love that goes into a gorgeous garden.
One of my favorite publications, Flower Magazine, is always a place to find beauty in the heart of Winter. We're sharing some stunning arrangements by Instagram's favorite designers, and pairing them with the latest floral-inspired products for the home. Enjoy!
A mix of soft pinks with wild flowers and feathery grasses, this pretty in pink display by TJ McGrath @tjmcgrathdesign inspires on-trend, affordable art work from Leftbank Art and a classic chandelier wrapped in iridescent glass blooms by Hudson Valley Lighting Group.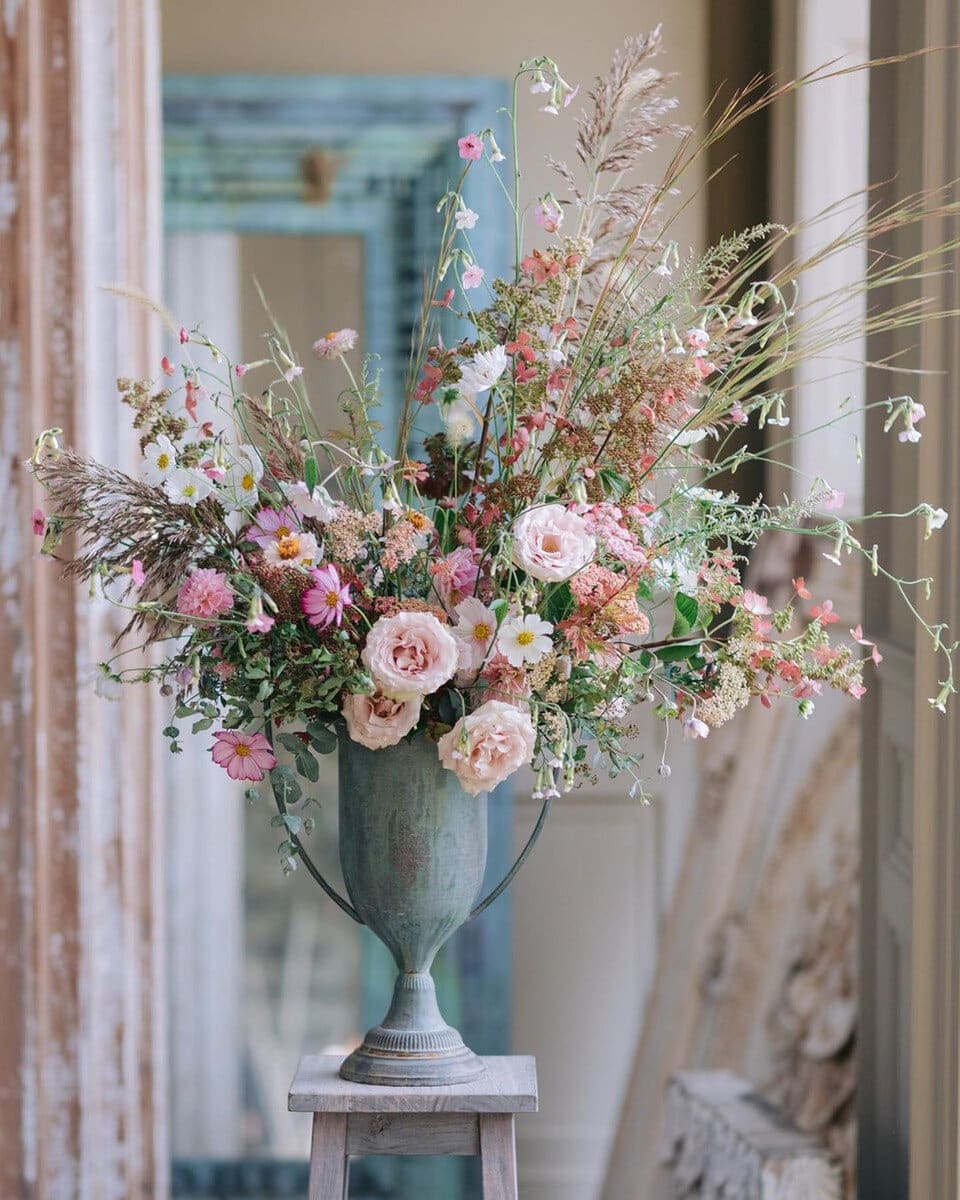 Saturday flowers by floral designer TJ McGrath (@tjmcgrathdesign)

Floral Park Chandelier – HVLG
Foolish III from Leftbank Art
Luscious blooms by Natasja Sadi of @cakeatelieramsterdam, take on the depth of the Dutch Masters. For the home, metal magnolias in the form of over-scale sconces and cabinet hardware from Currey and Co., along with colorful Hisbiscus lighting by Sasha Bikoff and watercolor wall murals by Phillip Jeffries create a grand visual effect when taken to larger than life proportions.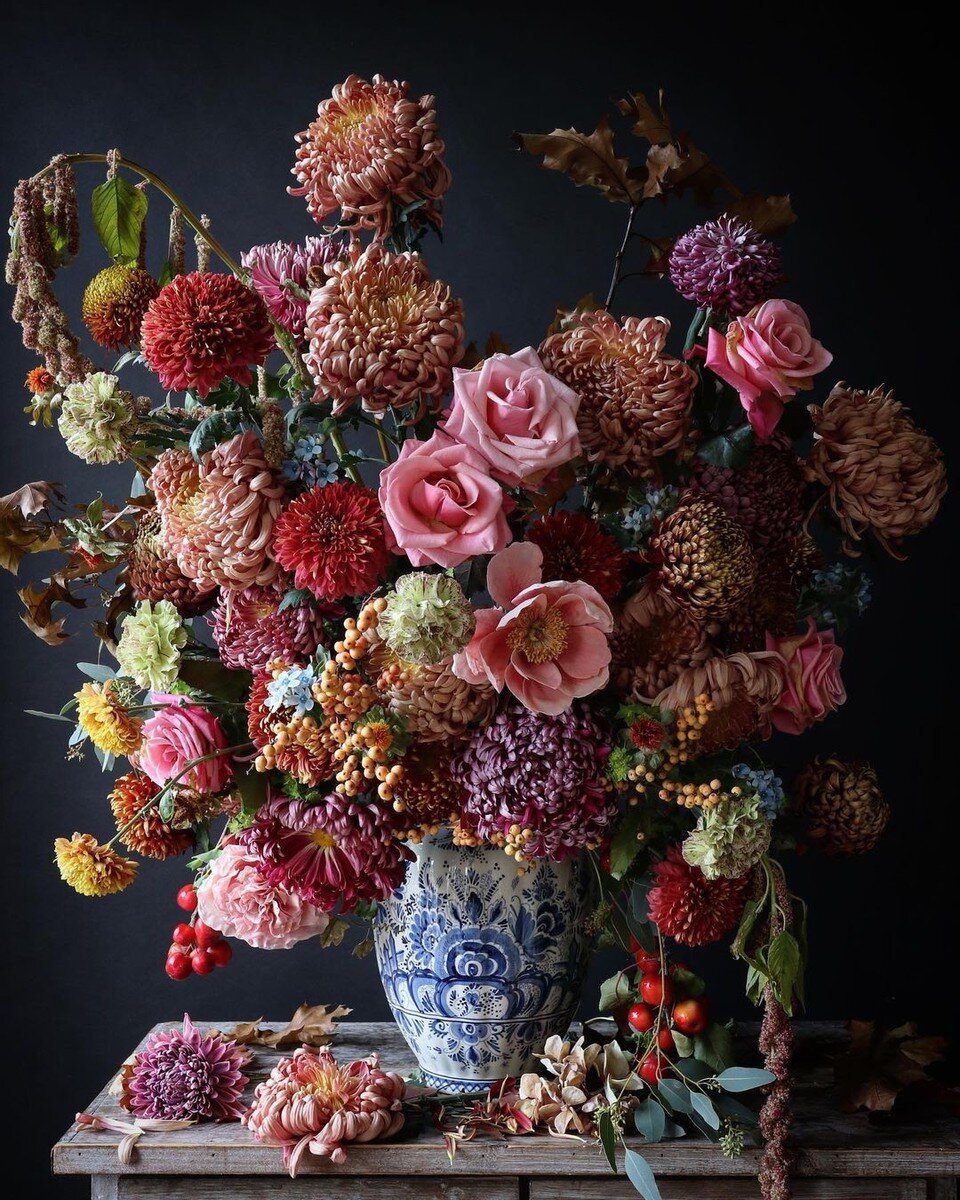 Natasja Sadi of @cakeatelieramsterdam
Blossom Sconce by Denise McGaha
Briallen Demi Lune – Currey & Co.
Hibiscus Wall Sconce – Sasha Bikoff
Bloom Mural – Phillip Jeffries
You know I can't resist this classic blue delphinium motif by designers Garden District @gardendistrict_memphis. To keep your floors alive, The Rug Company has created a stunning carpet by "The Queen of Print", Mary Katrantzou. And don't forget your walls! Phillip Jeffries' Blossom wallcovering in porcelain blue, couldn't be more classic!